Our superb downtown location is walking distance of most major landmarks, including Dam Square, Royal Palace, the Van Gogh Museum, Anne Franks House and the Rijksmuseum.
We are more than happy to welcome you at Sofitel Legend The Grand Amsterdam. Please note that there are several ways to arrive at our hotel.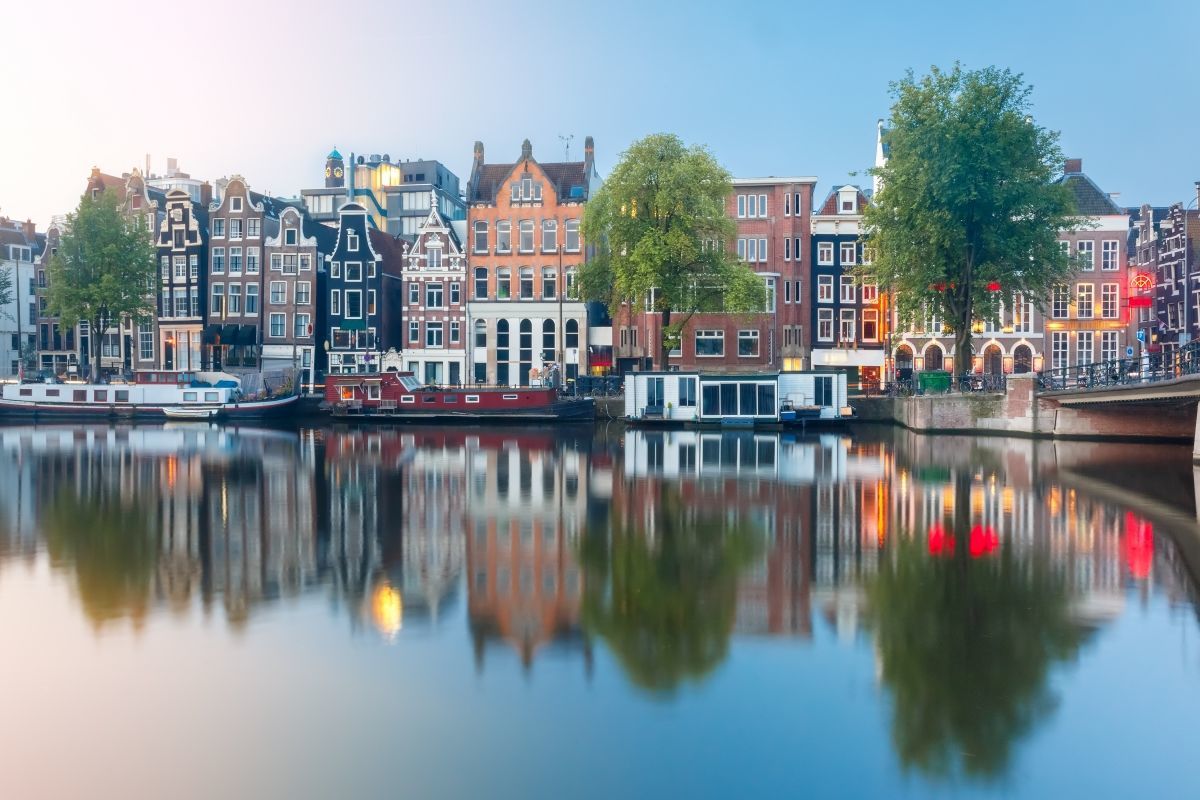 From Schiphol Airport
The easiest way to come to our hotel from Schiphol Airport is by taking a taxi or a limo. The taxi drivers wait in front of the airport and will bring you straight to the hotel. The charge will be around € 65. If you prefer travelling by limo, one of our limo drivers picks you up after customs at the airport with your name stated on a sign and brings you in a Mercedes S to our hotel. This is at a charge of € 135.
However, you can also decide on travelling by public transport and take the train to Amsterdam. Please be informed that the train leaves from Schiphol Airport and arrives at Amsterdam Central Station. From here it is only a ten-fifteen minute walk to the hotel, or you could take the tram or metro.
From Amsterdam Central Station
From Amsterdam Central Station you can easily take a tram to Dam Square or the metro to Rokin. From there it is only a 5 minute walk to the hotel.
Of course you can also choose to take a taxi to the hotel. Taxis wait at the back of Amsterdam Central Station and can bring you to the hotel. The fare would be approximately € 15 one way. However, please note that it is not possible to prearrange a taxi for your pick-up from the station. For your departure from the hotel we can of course arrange a taxi for you.
You can also choose for a limo transfer from Amsterdam Central Station. One of our limo drivers waits for you at the back of Amsterdam Central Station. This is at a charge of € 100 per transfer.
SURROUNDINGS
Only a few minutes away from The Grand, there is a great range of sightseeing possibilities. Dam Square, a frequent stage for historical drama, is now the city's favourite meeting place. Nearby you can find, amongst others, the magnificent Royal Palace, the 15th century Nieuwe Kerk (New Church), the picturesque shopping area the `Negen Straatjes' (Nine Streets) and de Bijenkorf, Amsterdam's cutting-edge department store.
Within a few more minutes many other wonderful places worth a visit can be found, such as the floating flower market with its brilliant colours and intoxicating scents, the unforgettable Anne Frank House and the famous antique area "Het Spiegelkwartier".
Also situated close to the hotel is the Fashion & Museum District, where you can visit world-famous museums such as the Rijksmuseum, the Van Gogh museum and the Stedelijk Museum. Also the Concertgebouw, the House of Bols Cocktail & Genever Experience and Amsterdam's most exclusive shopping street, the P.C. Hooftstraat, are located in this area.