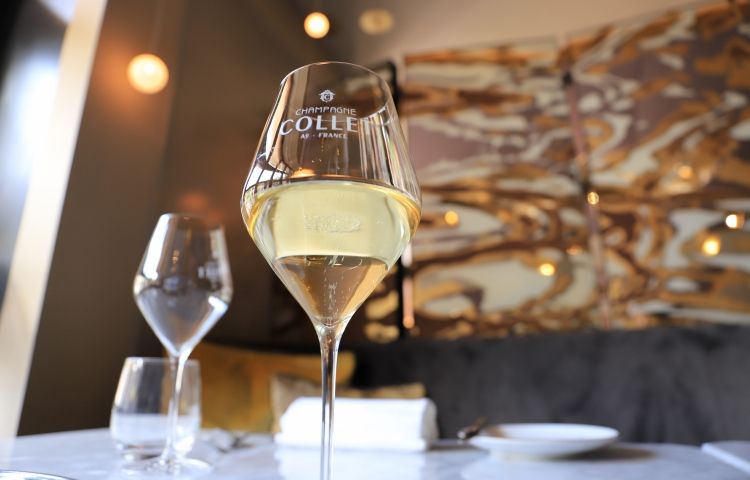 The Sofitel Wine Days take place from August 21 to October 31, 2020. In that period, The Grand is all about wine. From wine of Dutch origin - which gives the local entrepreneur a stage - to very exclusive foreign wines and Champagne. We would love to take you on a journey through different countries and regions, offering you the opportunity to taste special wines and learn more about wine and Champagne in a relaxed atmosphere.
From exclusive wine flights at our restaurants Bridges and Oriole, to a real Champagne Atelier at our Library 'Or' where you can start your evening with a nice glass of Champagne and a special oyster-based bite before your dinner with us; during the Sofitel Wine Days The Grand shows the best of what wine has to offer.
CHARDONNAY ALL DAY
A special wine flight, bringing the best Chardonnay out of beautiful France, showcasing the uniqueness of this versatile grape. Enjoy Chardonnay All Day and indulge in three half glasses, including a bite for € 17,50, sipping from the following wines: Collet Brut Art Déco - Hamelin Chablis - Vincent & Sophie Morey Bourgogne Blanc.
LOBSTER N STEAK SUNDAY
Enjoy the best of both worlds at our restaurant Bridges and indulge in half a lobster, a delicious steak and a glass of sparkling Collet Champagne for € 55. Every Sunday until the end of October for both lunch and dinner.
COLLET COLLEGE
Step into the sparkling world of Champagne on Sunday, October 18th and learn all about the different cuvées of Collet during Collet College. Our sommelier, Lex Deelder, together with Joop ter Harmsel (Collet) will tell you everything you need to know, while we serve a different bite for every cuvée. Collet College including walking dinner € 65. Sunday, October 18th - 5pm.
INTERACTIVE TASTING WITH MIGUEL TORRES
SOLD OUT
BOOK NOW